Please note this information is only available in English.
Introducing
Brückner TEC Talks
At Brückner, we strive for excellence and are constantly looking to innovate by introducing new technologies throughout all areas of our industry. This includes smart and feasible solutions for a safe and profitable operation of your plants to ensure the maximum availability of your line in the future.
With Brückner TEC Talks, our digital communication series, we provide you with our latest findings on market developments, advanced innovations, and new technologies.
The series will cover an interesting variety of topics with the aim of supporting your successful business.
Keep an eye on the upcoming events:
Line Conversion - New Products: 05.10.2021
Sustainability and circular economy: TBA
Process Optimization 
July 2021
Process related topics can be very diverse in a film stretching line, especially when you consider the various film types. Furthermore, they have a huge impact on the film quality. Our process expert Lukas Krems gave useful hints for various parts of a film stretching line in order to optimise the system in terms of process related challenges. He took a closer look at:
Twin screw extrusion
MDO stretching section
TDO clean oven
Winder system
Line Availability: TDO Chain-Track-System
April 2021 - Reasons and benefits of a Professional Clip & Chain Service
In this TEC Talk, Brückner Servtec addressed the importance of a Professional Clip & Chain Service. Our Brückner Experts Benedict Orterer and Markus Summer pointed out that the TDO chain-track system is a vital part of any biax film-production line, which needs high attention and regular maintenance to ensure maximum production availability and efficiency. The two specialists from the machine process and mechanics area shared their personal experience and knowledge with the viewers about the following points:
How the chain-track-system directly influences the film quality
Why regular maintenance of the TDO chain-track-system is necessary to have a healthy production line
Why increasing lubrication causes more damage to the chain than improving its conditions
What a Professional Clip & Chain Service by Brückner looks like
Which steps do you need to take and what are the key benefits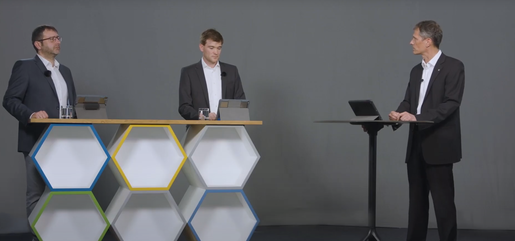 Digitalization
December 2020 - Digital Service Technologies by Brückner Servtec
Brückner Servtec introduced and showcased different functions of the new Brückner ONE digital service platform in the first event of the TEC Talks series. The two experts Juergen Zinner and Daniel Mieze familiarized the participants with everyday service processes and discussed key benefits:
Line documentation in a digital library
Spare parts easily found and ordered
Enhanced communication opportunities
Creating a service request using smartphone and desktop
Benefits of the new support tools on the platform
Data protection and highest security standards
Enhanced control over remote access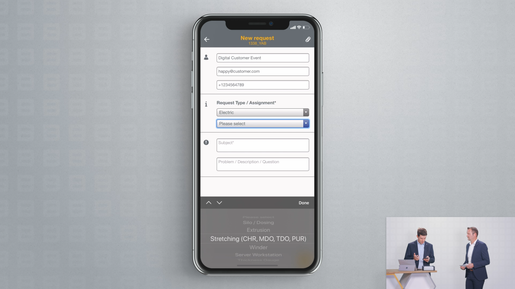 Request access to view all the past Brückner TEC Talks and gain valuable knowledge about:
Current Market Developments
New Technologies
Advanced Innovations
Sustainability

Valuable service information