Brückner ONE

: Digital solutions for film production
In the digital era we are taping the great opportunities to support you with our new digital solutions, giving you access to our services at the fingertip.

The entire Brückner ONE system is unique in the BO-industry: it is a one-stop solution providing a digital service platform supporting all matters of the line and its operation such as service requests, spare parts inquiries, communication and line documentation to make your life easier. It brings field-proven service products to a new, digital level, and enhances them with additional features. This is the perfect base for transparent, faster and more efficient service in the future. It helps to maximize the availability of film stretching lines and to minimize maintenance and downtime costs.

As a single point of contact for the communication of machines, Brückner specialists and film manufacturers, Brückner ONE enables fast, efficient and lean service processes.
Brückner ONE service products open the future for intelligent film production and grant customers comprehensive support for the digital transformation.
The new Brückner ONE modules feature highest data transparency and security.The customer decides which data can be retrieved from whom and when, and remains the owner of the data at all times. The necessary hardware, including a firewall, is installed at the customer's production line to facilitate the data transfers.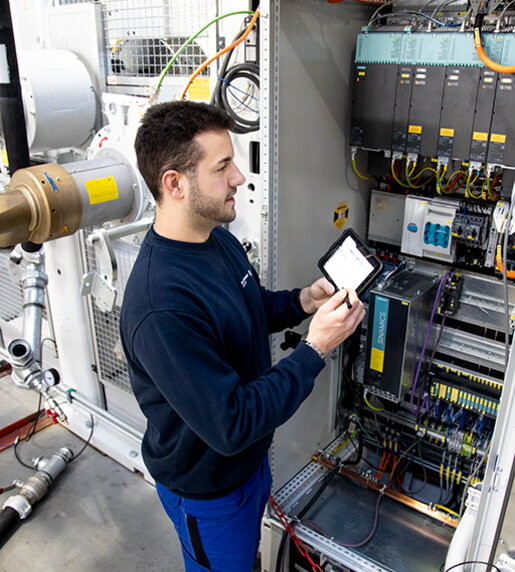 Highlights of
Brückner ONE
Transparent service history
Information at the fingertip: 24/7, everywhere and at all devices (desktop/mobile) 
Maximized line availability
Minimized maintenance and downtime costs
Service packages 
Brückner ONE modules are part of each new service package (Silver, Gold, Platinum)