Process Audit
Improved film quality
Optimized production settings depend on various parameters within the whole film manufacturing process. The Process Audit consists of an extensive investigation of the film stretching processes to find potentials for improvement. The inspection is carried out during operation.
Thanks to the wide experience in film manufacturing, our senior process expert will carry out the fine tuning of the production settings together with your teams to improve the line's performance and the film quality.
In addition, our senior process engineer can support the customer in the production of new film types within the designed layout of the stretching line.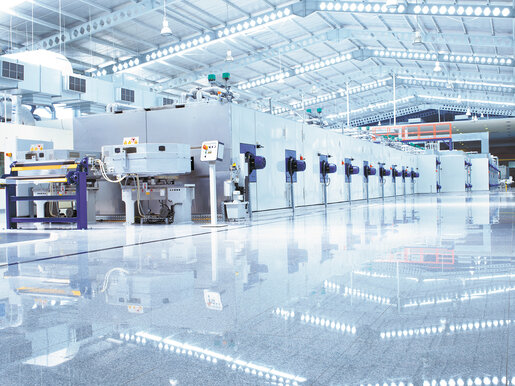 Improving the film quality
Identification of bottlenecks
Production of new film types
Improving the line's efficiency