Professional refurbishment for a long working life
Preserve your investment with the expertise of Brückner Servtec
The TDO clips and chains belong to the core of a film stretching line. Their correct refurbishment is of crucial importance to the line's performance, its process stability and hence the uptime of the line. However, the refurbishment is technically demanding and requires precise know-how and processes. Therefore, Brückner Servtec offers professional clip and chain service locations in virtually every part of the world, such as: Colombia, Slovakia, India and China.
In order to enhance the service quality even more, fasten processes and increase the benefit for customers, Brückner Servtec continuously strengthens its competence and quality at its clip and chain refurbishment locations around the world to achieve professional excellence.
Since we developed and designed the parts as OEM (Original Equipment Manufacturer) we know how to deal with them best. This ensures the best treatment for the equipment in the shortest possible time to reduce the maintenance downtime and increase the line's profitability.
Watch the video below for more information about our Clip and Chain Refurbishment services.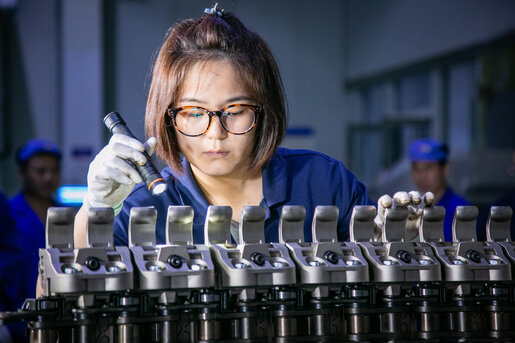 Saving of investment costs for new tools and equipment
One year of warranty on any work performed
Competitive service costs and highest quality level
No costly disposal of solvents and dirt
The professional refurbishment includes:
The first step is a free evaluation of sample parts by Brückner Servtec in Germany. This leads to a condition assessment and solid recommendations about cleaning service timing.
The disassembly of the parts carried out with special, Brückner designed, devices.
The cleaning of the parts is done with specific solvents and cleansing agents. Additionally, if necessary, worn parts are exchanged and the surface of the parts can be treated and repaired, if necessary.
The last step is the assembly with special Brückner devices, a final quality inspection and professional packaging to protect the parts in the best possible way.
The service is also available for

non-Brückner lines